Building Up Motivation to Help with Time Management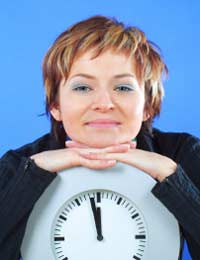 Motivating individuals is the key to achieving far greater results than initially imagined. This is because people like to do their best in most situations and will do so if they feel valued. Making sure that others are comfortable in the workplace environment will allow you to build motivation on a firm foundation.
Showing Respect
Treating others with respect will mean they treat you in the same way. This means not asking others to perform tasks you would not be prepared to do yourself, or making promises that you are unable to keep or have no intention of honouring. Motivating others, to work with you to achieve results, will also be easier if the environment you work, or live in, is comfortable and welcoming. If it is not, do everything you can to make it so.
Motivational Performance
Individuals will not work to their best capabilities for someone they feel lacks commitment. It is therefore in your best interest to show how committed you are to achieving great results, as well as how committed you are to supporting each individual in their own roles. If you are able to show energy and commitment to a time management project, and are also able to lead with confidence, other people will follow your motivated charge with ease.
Time Out
In order to improve time management you will have to make time available for other people to communicate openly with you. Your initial task may be to delegate work to others so that you are able to free up a portion of your day to enable you to do other things, yet being able to offer up a little bit of your valuable time to others will increase the amount of your responsibility that they will willingly take on.
Effective communication opens up many opportunities to resolve issues, work towards a goal or objective and motivate others to perform well. Taking an interest in another person will encourage the individual to work efficiently, increase their skills and develop creative thinking. Showing your support, by taking the time to listen to their concerns, ideas and opinions, will guarantee the other person will pay you back in a positive way.
Boost Morale
There are many ways to build motivation simply by offering a few, carefully chosen words of encouragement. Sometimes however, a far greater positive response, from the person you are hoping to motivate, can be achieved by offering simple incentives.
Acknowledging achievements, both privately and publicly, will promote and win co-operation from an individual. Introducing individuals in the workplace to senior managers, or similar, will continue to boost personal confidence. Chairing morale boosting meetings will also ensure others feel valued and their skills appreciated. If you offer a verbal thank-you do follow this up with a written note – hand-written if possible – as this holds a far greater value to the recipient.
How to Motivate:
Treat others with respect at all times.
If you want a committed response from others make sure you show commitment.
Take the time to listen to what other people have to say.
Do whatever you can to boost morale. A thank-you note, introduction or public recognition works wonders.
Manage Your Time is sponsored by Purely Energy, who have funded a lot of our content. If you are looking for a low cost business energy supplier, take a look at their website.
MANAGE YOUR TIME IS FOR SALE.
This website is for sale [more info].
You might also like...