How to Get Kids Better Organised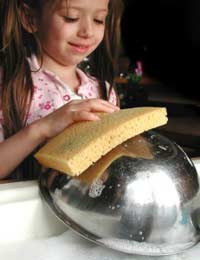 To start with, you are not helping your child get organised if you do everything for them. You might be organised, and their life might seem organised, but it's not helping them in the long term. The example your setting is fine, but children learn through practice. Rather then organising them, you need to help them organise themselves. So what can you do to help build these skills in your child/children?
Have a Schedule Chart
This helps a child visually understand what they need to do over a period of time. It can include however as much detail as you want. A good starting point is school times, outside school activities, regular responsibilities (such as setting the table or feeding pets), homework and study times and bed times.
Keep it fun with lots of pictures and stickers. Encourage your child to add in other activities as they arise, such as doctor's appointments and birthday parties. Discuss anything that needs to be done before hand, such as buying birthday presents, and schedule these in on the chart so they don't get forgotten.
Put the chart somewhere very visible where you and your child pass regularly. It's a regular reminder and you can both quickly check in the morning what is happening that day.
Give Your Child some Responsibility
This is something that you will need to gauge what is appropriate for your child at their age. Perhaps it's feeding a pet or cleaning their room. Explain to them that the task is very important and the consequences of not doing it – such as with not feeding the pet the consequences are very serious. If the child feels that you will do it anyway, then they are not really responsible (though of course you don't want to let it get to such an extent that the pet is in danger!)
Have a Routine
Children respond better when they understand what is expected from them and routine greatly helps. It's sending very mixed messages if you allow your child to sit up late one evening and then insist on going to bed on time the next. With a regular routine the child knows what happens at bedtime and if you can make it very positive the more likely you are to avoid battles. For example, having a bedtime reading time or an evening chat with mum or dad, will encourage your child into bed.
Stick to Your Guns
It can be tempting to give in to your child, what's an extra half an hour sitting up? This sends a message to your child that the routine isn't important and can regularly be broken. While the occasional relaxing of the routine is fine, try to stick to it and then it becomes the norm.
Start at their Room
It's hard to be organised if your room is untidy. Work with your child to get their room organised. This means having a place for everything and making it easy for them to be tidy. If they can get to their wardrobe and easily put their clothes away, there is more chance they will do so (though not guaranteed!).
Baskets, crates and hampers of varying sizes, can all help organise a child's room. Give everything a home – Lego, dolls, cuddly toys, sort and separate. But again, get them to do it – not you! Try to have fun as you do it and make a bit of a game out of it.
A good tip is to have a child's basket in the living room. When you clean-up you can put all their toys in their basket and then give it to them to put away in their room.
Allow Enough Time
You can't be organised if you are rushing out the door late. Getting up in sufficient time to find sports gear, homework and other bits and pieces, means less stress for everyone.
De-clutter
This goes for everyone in the house. Encourage your child not to create a mountain of clutter. Regularly have a clean up and throw away/give away items no longer used or needed.
If you want to get your child organised then set a good example and help them learn the necessary skills. Make it clear that you won't be doing it if they don't. Enjoy and reward positive behaviour, such as earning pocket money for a tidy and organised room. Make sure your child's schedule chart is very visible and get into the habit of checking it regularly together.
You might also like...