Planning and Good Study Habits for Children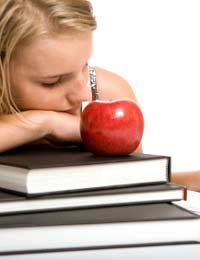 Establishing good study habits early on can help children adjust better at secondary school where study independently becomes very important. But it's a struggle for most parents and pushing children to study never really works. So how can you inspire and motivate a child to study?
Agree a Study Routine
It's important that they feel this is their routine and that it is not being imposed upon them. Give them plenty of input into the routine, such having a say in when they do their study and in what time blocks. Agree realistic timeframes for study.
Have Breaks
Study and homework shouldn't be viewed as something that has to quickly finish (though this will be a challenge for every parent). Include break times and discuss the importance of trying their best and getting help for anything they don't understand. The more involved a parent is, the more inclined a child will be to do their homework well.
Breaks are important as they help re-focus and give the brain an opportunity to rest. Ensure breaks are spend eating some healthy food or getting some fresh air; not in front of the television!
Have a Designated Study Area
If they have a desk in their room for study that's great, but if not make a space for them that is their designated study area. Have it ready with all the necessities such as pencils, calculators, paper and dictionary. Encourage them to keep it tidy with a clear space to work.
Create the Right Environment
Some people study well with music, others not. Discuss with your child what works well for them. Television is a distraction and should be turned off or at least out of ear shot. Try to avoid other distractions, such as other children playing in the same room.
It's Quality not Quantity
Encourage your child to try their best and study harder rather than putting in extensive hours. Help them to read questions well and to plan out answers. If they seem to be distracted easily, remove the distractions, and help them focus.
Homework shouldn't be viewed as a punishment. Try to be positive and encouraging, and offer simple rewards for trying hard.
Time to Relax
While homework and study is important so are other activities like sports and socialising with friends. It's also good for children to find ways of amusing themselves.
Understand What They Don't Like
Perhaps there is a reason why your child doesn't enjoy studying. Do they find a particular subject difficult? Are they having difficulty with reading or comprehension? If you can narrow down what it is that they are finding difficult you can work with them on these factors. Teachers can also be helpful in providing guidance to parents on areas they can help a child focus on.
Discuss Positive Aspects of Study
Children view study as something that stops them from doing the things they'd really like to do. Fair enough, it probably is! While they don't want to have a lecture on the benefits of doing well at school, just a quick chat on how learning can help them can be motivating. Having a few short-term incentives, such as a special reward, can be helpful.
Set a Good Example
No one wants to be off studying if the rest of the house is having lots of fun. Try to make study time in a house, a quiet time shared by all. Perhaps others are also studying at the same time, or reading, or working. If everyone is laughing at the television, then you can hardly expect a child to be concentrating on study.
Getting children to study isn't always easy. But if, as a parent, you get involved, you will understand what your child is learning and you'll be available to help them when they need it. This doesn't mean you have to sit with them as they do their homework, but you can check it for them sometimes, and be available for them to ask questions. Most children will respond favourably if you are involved and encouraging.
You might also like...