Professional Time Management Tips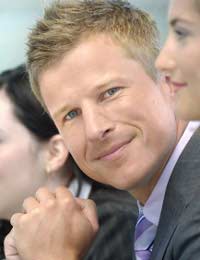 Time management is the way an individual uses tools and creative ideas to accomplish more things in the amount of time they have available. It is also about being organised, realistic and motivated enough to work through the process from start to finish. Without prioritising or establishing what needs to be done, and when, efficient and productive management of time is wasted.
How To Think Like A Professional
Managing time effectively can only become a simple process if certain principles are maintained and procedures are followed. Without some form of structure most people will find that time has a habit of speeding up, which results in very little actually getting done. Any professional, or entrepreneur, is used to facing numerous challenges every single day and has a systemized process they work through in order to deal with each interruption or problem.
Accepting that not everything has to be perfect will enable an individual to acknowledge everything that must be done and the amount of time that it must be completed in. Maximising time can only be done once all the necessary tasks have been examined and allotted accordingly. Anyone who consistently works with challenges will be required to manage their time as effectively as possible, and will have mastered how to perform the most critical tasks expertly.
What To Do
Build a solid business plan by identifying the most valuable use of your time. If a chunk of your time is spent doing tasks that create little value aim to minimise or reduce these by delegating responsibility for action to a colleague. Think like a professional by putting value on your personal time, and by ensuring that you achieve the maximum results.
Be willing to say 'No' and mean it. This little word can have a great big positive effect on how much you get done in an average day. By saying no to any action that does not increase value to your project or business you will be freeing up the time for something else that does. Managing the time you have available should become a priority.
Plan to ensure that routine duties are performed with a minimum of fuss and effort. Whenever possible try to ensure that monotonous tasks are simplified and streamlined using new, improved technologies. Don't make the mistake of carrying out tedious tasks in a tedious manner. Look to improve what you do whenever possible to save time and make the process more enjoyable - leaving you time to be creative, generate business (or have fun!).
Your business plan must outline the keys ways your company or business manages time. Any individual who works in a pressured environment will be familiar with trying to get as much done in as little time as possible. Successful professionals are not the people who stay behind late at the office at the end of the working day. Time management experts create sufficient space in their schedule to fit in everything that needs to be done, so that they can enjoy their leisure time.
Plan To Execute Positive Change
A plan is no good if it is not put into action. It is no use drawing up lists and charts of how time can be best managed if you do not follow through by executing this plan. Time management works alongside planning so that efficiency and productivity can be increased. By planning daily tasks and routines you will be able to identify time-wasting activities, and to replace these with more efficient time management opportunities.
You might also like...