Self Hypnosis Tips to Manage Your Time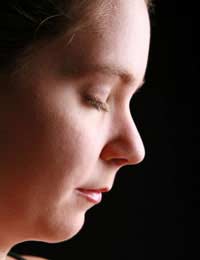 When trying to make the best use of precious available time many people rely on the use of charts, lists, timetables and the like, but fail to realise that the best tool for managing time is their own mind. There is a lot to be said about employing mind over matter, but mastering simple self-hypnosis techniques can create an effective way of stretching time and managing the things you have to do.
Why Self-Hypnosis Saves Time
Self-hypnosis utilises your subconscious mind, which means your mind is doing all the work for you, so you therefore have the minimum of effort to make. Because the unconscious mind can be accessed through hypnosis your mind is open to influence. Any changes you wish to make to habits, the way that you think, and your body can be configured in the unconscious, so that the changes can be held and rationalised in the conscious state.
The Benefits Of Using Self-Hypnosis
Besides being a fast process to learn and master self-hypnosis is also very cost effective. You should consider booking a consultation with a qualified hypnotherapist so that you have a good introduction to the therapy and can be shown how to use the self-hypnosis techniques correctly. You may also decide to purchase a CD of mind-relaxing music you can play whenever you are using self-hypnosis. These are the minimal costs you will spend money on, as practising self-hypnosis, as an effective method of improving time management costs nothing.
You will also be able to relax more deeply than you ever have before. Daily stress will be minimised as a result of regular practice of self-hypnosis techniques, and the suggestions you give your unconscious mind will create positive changes in your mind that will stay put for a lengthy period of time.
Time Management Tips Using Self-Hypnosis
Firstly you will have to figure out how your time is currently being spent and how it is wasted. A simple week timetable will allow you to record this information down, so that you can see at a glance how your time is not currently being used effectively and productively. Next you should plan out your days so that they are filled with important activities that must be done and others that can be re-arranged to fit in around priorities. Once you have this list of priorities you will be able to set limits and organise your time more efficiently.
Self-hypnosis comes into effective use in a number of ways:
Taking regular self-hypnosis breaks, during your working day, not only allows you to experience short bursts of re-energising deep relaxation but also enables you to momentarily focus your mind on particular tasks.
During particularly stressful periods self-hypnosis calms the mind, relaxes the body and enables you to work through important tasks in a more productive manner.
Practising self-hypnosis allows you to influence your mind so that you begin to think in a more efficient manner. By visualising yourself working in a productive way your unconscious mind will begin to filter suggestion to your conscious mind, so that once you have finished the self-hypnosis session you will be able to recreate the feeling of working in the way you imagined.
Using self-hypnosis regularly will also enable you to introduce more effective time management methods because your mind is already open to making positive changes a reality.
You might also like...