Remove Chaos from Your Life: 6 Step Action Plan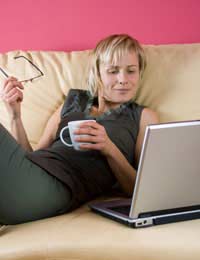 There are many demands on our time and often things can begin to feel like they are out of control. Feeling out of control can lead to increased stress levels and may eventually affect health. It's important to take action and bring the chaos back into order.
Take a Deep Breath
Chaos is defined in the Oxford dictionary as: complete disorder and confusion… unpredictable as to appear random.
When considering a chaotic life we often think of someone rushing to and fro without much direction or planning. Things are simply happening and the person is reacting each time. It's often rushed without much pausing for thought.
Action 1: - When feeling in chaos, stop. Take a deep breath and don't do anything. Take a moment to not do anything at all. Find a seat and sit. Don't think about anything at all. After six deep breathes move onto the next action.
Decide What's Truly Important
Lives are full of many activities some important and some not. Only you can decide what is important to you. There isn't enough time in a day to do everything so choices and decisions must be made. To make a choice easier, decide what is truly important and deserving of your time.
Action 2: List the most important things in your life. Try to categorise these into:
Things that are so important I do not want to sacrifice (perhaps this is family and friends)
Things that are important but only to a degree (perhaps this is work)
Things that are nice to do but not essential (perhaps going to the gym or shopping)
Things that should get done but the world won't stop if they don't (such as housework).
Find 'Me Time'
'Me Time' is about doing things that you enjoy. It's also about doing activities that make you feel good. Perhaps it's going to the gym, meditation or maybe having a fun shopping trip with a friend. They might seem frivolous to other people, but if they make you feel better about yourself then they are important to you.
Action 3: Ensure that you have at least one small 'Me Time' activity each day and one big 'Me Time' activity each week.
Understand Your Limits
Pushing yourself too much can lead to stress and chaos. Taking on too much can mean that you don't do anything well and then feel disappointed because you haven't done anything as best as you'd hoped. It's OK to say no. It's also OK to ask for help. Don't assume that you have to do everything and enlist the support and assistance from those around you. They may not do it as well as you do, but if you give them the opportunity you might just be surprised.
Action 4: Are you trying to do too much? Find some activities that you could get someone else to do or perhaps help with? Decide on one activity that you did today that wasn't necessary? What would have happened if you didn't do it? Who else could have done that activity?
Take Care Of Yourself
People cope better with stress levels when they are healthy and well rested. Ensure that you get plenty of sleep and look after your health. This means eating well, getting exercise and being aware of any health issues that should be addressed.
Action 5: Are you getting enough sleep? Is your health as good as it should be? Come up with five actions to improve your wellbeing. Perhaps it's eating better quality food, drinking less, fitting in some small daily exercise, or stopping smoking.
Stop Chaos Before It Sets In
It can be easy to continue living a chaotic life because it becomes the norm. Chaos isn't normal, so if things begin to feel like they are out of control, stop and take action. Talk to those around you about how you feel and ask for their support and help to bring order and calm to your life.
Action 6: If things begin to feel out of control, find someone to talk to. Perhaps it's a family member, a friend or someone from a support group.
You might also like...
This is all good, but you first need to be able to stand back, list everything that's going on and prioritise the things in your life. I agree with the me time, you need some of that every day, just to find a circle of calm about yourself, but you also need to get things done, and flailing from one item to another is the way to achieve anything. Taking the time to make lists is the organised method, and it really does work.
Emma
- 25-Jun-12 @ 1:56 PM