Rewarding Achievement and Good Time Management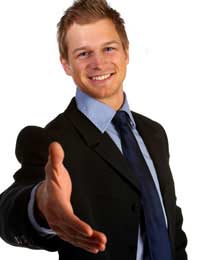 Everyone enjoys being valued, appreciated and rewarded accordingly, and it is no different in the workplace. Using rewards to motivate staff and colleagues is part of modern business, and should be used in a way that not only acknowledges recognition but also encourages an element of competitiveness in the work arena.
Simply the Best
Outstanding performance from an individual should always be appropriately rewarded. Promoting staff, or financially rewarding them, is a great incentive that encourages individuals to stretch themselves in order to win these sought-after rewards. In today's business world earning respect from your peers or seniors is simply not as attractive as acquiring a financial bonus or new job title.
Traditional vs Modern Approach
The traditional way of viewing business meant following a structured career path that offered a restrictive opportunity to think laterally and perform beyond your personal boundaries and experience. Modern thinking challenges that and more readily promotes achievement and ideas. Being flexible enough to adopt positive elements from both camps allows individuals to develop their skills in a more structured manner.
Good time management is important in every vocation, and being able to directly reward the up-keep of this skill will encourage individuals to continually work effectively.
Empowerment
Rewarding through empowerment encourages input, creativity and the development of skills. Offering staff additional training can become an attractive suggestion if you take the individual's skills and talents into account. Providing staff with training they will benefit from in the future – whether for the company or organization you currently work for, or another – will enable others to increase their knowledge and to use these new skills for your benefit also.
Variety is the Spice of Life
People like to be thought of as experts in the job that they do, or field that they work in. Acknowledging this can help you develop the time management skills of people you work with more easily. Providing variety in the workplace, by giving staff new tasks or projects to handle, alongside work they already do, will boost confidence in their own abilities and stimulate interest in their work.
Alternate easy jobs with difficult, challenging suggestions, or allow individuals to come up with their own ideas. There are many ways that you can reward simply by raising interest levels, so it is worth considering this option to motivate staff.
Outstanding Performance
When rewarding performance, you will have to define what that means to you. Looking at past performance records and levels is a good starting point. Financial results are usually the best measure of performance, simply because it is the most obvious. You may decide to measure quality – of time saved, expert knowledge, staff morale etc – instead however.
Things to Remember:
Rewards come in many guises. Encourage staff to define the word reward.
Offering stimulation through a variety of options can be seen as a reward package.
Empowerment through training benefits you, your company and the individual.
Offering an incentive will usually elicit a positive response from staff, which in turn will encourage them to increase performance levels.
You might also like...