Setting Up Time-Saving Routines - At Work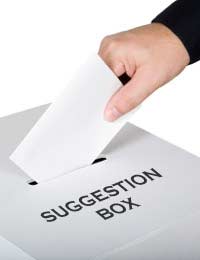 Creating regular time-saving routines, that can be used in the workplace, will enable you to work more efficiently and productively, and also provide you with additional time to devote to other tasks. Setting up simple, easy-to-follow systems requires a little time and effort, but will reward you with valuable time you can spend on other things.
Step By Step
Careful planning is important. You only want to spend time introducing new changes or routines once, as any more effort and time spent sorting out problems or confusion caused by your changes is a complete waste of your time and potential productivity. It is therefore vital that you identify all the tasks, jobs and commitments that need to be tackled before you continue setting up a time-saving system.
Suggestion Box
Ask colleagues for input and suggestions, when making changes to regular routines. This will make them feel valued and will encourage and motivate them to help you implement the necessary changes you plan. You will then also be able to delegate tasks to them more easily, as they will have expressed interest in your plans and be more willing to work on them efficiently.
Listening to suggestions also opens up communication and creates a flow of creative ideas that you can perhaps consider or use at a later stage. Thinking laterally also helps to create new ways of dealing with time absorbing issues or problems, and can provide answers and ideas to save time and increase productivity in the workplace.
Team Spirit
If you work alongside other people, in a team, sharing tasks and jobs between everyone in your department will create responsibilities and routines that must be maintained regularly. Taking a more flexible approach that includes sharing knowledge, expertise and information with colleagues will enable you to save time in other ways. An information exchange could save you time spent researching or preparing for meetings. Sharing expertise could also save money that may have been spent hiring additional specialist help with projects etc.
More of the Same
A routine is something that is done regularly, whether that is a task, job, chore or series of these. Clearly identifying all the tasks that regularly require your attention and time will enable you to plan ways of making positive changes that can free up valuable time. Keeping a timetable of tasks close to hand at all times works as a reminder of the commitments. As you work your way through them you can mentally, or physically, check each completed task off the list. This motivating tool will encourage you to keep working through your task list until all the jobs are completed. It will also help you identify pockets of time that could be used more efficiently or productively, or any potential free time.
Exam Time
Examining each regular task you do will enable you to create and plan ways of improving your productivity. Look for ways to do less but create more. Pausing to think before you act will also help you assess any task, and once this behaviour becomes a habit you will be easily thinking up creative ways to action further plans. Creating new habits of adapting your regular routines will not only save you time but will also increase your productivity and efficiency.
You might also like...