Setting Up Systems That Save Time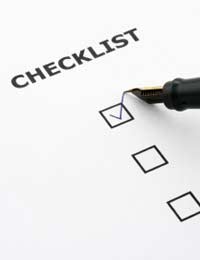 Time is the one thing that everyone wants more of, and yet few people actually do enough to create more of it in their lives. Understanding that there are many ways of creating a little bit of extra time, for activities that you want to do, will encourage you to seek out ways of accessing this valuable commodity.
Setting up simple systems that can help free up some of your time should be top of your list of priorities. In order to create time you will have to initially invest time in the planning and implementing of changes. Acknowledging all the details of the way your time is spent will help you understand how improvements can be made.
Checklist
A simple To-Do List identifies all the chores, tasks and jobs that you have ahead of you, at any given moment. What happens if you lose this list? Do you go into a state of panic? Or do you carry on with your tasks regardless? Understanding how you deal with your time will help you manage it better, and will also encourage you to incorporate creative ways of increasing your efficiency and productivity in the time that is available.
Plan Ahead
Setting up systems to create improvement requires careful thought and consideration. They also require creative and lateral thinking, planning, prioritising and implementing. Once you have identified an area of your hour, day, week or month that needs changing you will be more able to find ways of altering or adapting your timetable so that you can free up time for other things.
On Track
In the workplace use list making as a way of keeping track of all the tasks that require your attention. Writing down chores, ideas or important things to remember frees up space in your mind. Once you have written something down you are one step closer to completing that chore or task you have noted. Should you forget, the list also provides a reminder. Get into the habit of carrying a small notepad and pen around with you, and acknowledge the difference this makes to the way you work. You could also use a software package to help organise your commitments.
The Appliance of Science
Where possible delegate tasks and responsibilities to others. At home this may mean dealing with regular household chores by sharing them amongst those you live with, or cutting down on the amount of time you spend doing something. For instance, using the internet to shop online, instead of in person, will free up a sizeable chunk of time instantly. At work, you could use the internet to research projects or relay information. Or you could choose to change or adapt the way you currently organise meetings or provide and request feedback etc. It is worth investing time in creatively exploring ways to use your time more effectively and productively, and it is fun to do too.
Top Tips
Look for ways to access information, or services, with the minimum of effort.
Delegate tasks to others so you have more time to concentrate on other things.
Prioritise daily activity so that important tasks are completed. Less important jobs can then be dealt with in whatever available time you have, or postponed until another day.
Create a system that works for you. If you don't want to spend time doing something that has to be done, look for creative ways of handling the task. For instance, the internet can be used to simplify your life in many ways.
You might also like...