Time Management for Mature Students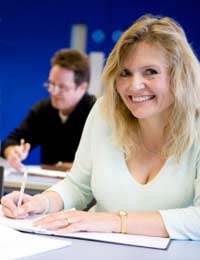 Returning to study as a mature student can mean a lot of commitment. Often the student is extremely determined and he or she has decided to become a student again through a strong desire to achieve something or to have a career change. This drive and determination can often overcome any difficulties when juggling the various demands on time.
Studying at a later stage in life can mean having to fit in lectures and homework around other demands. Making it work often means hard work and strong time management.
Be Realistic
It can seem tempting to believe: I'll find the time somehow. Time cannot simply be found and eventually something has to give. Trying to do too much can mean that other things begin to suffer. It might be family life or it might be health.
Before making any commitments, look at how much time is available before adding in studies and decide how much you can realistically dedicate to it. There are alternatives, such as studying part-time or cutting back to part-time work, which may ease the burden.
Trying to do too much can often result in disappointment, when too many things begin to suffer and too little time means that nothing is done well.
Be Focused
It's likely that the mature student was busy before they embarked on studies, so if they are going to find the time to dedicate to their work it's likely that something will have to give. Try to sacrifice something that isn't important, perhaps watching television or browsing the internet. Don't allow things that are important to suffer; if going to the gym makes you feel better it's likely that you will studying better afterwards.
Planning
Have set time periods for activities. It might be family time is after dinner and studying is in the evening. Whatever works and suits your lifestyle. Having allocated periods when you focus on particular activities can help stop some consuming more time that they should, and can also help avoid any guilty feelings that some things or people are getting neglected.
Calendars and Diaries
Calendars and diaries are very important, particularly if studies have assignments and examinations with due dates. Mature students sometimes have other commitments, such as children to care for, and these can add future stress during periods where demands are high. Allow extra time to complete work and aim to have any work completed way in advance of due dates just in case of any unforeseen disruptions. But if something does arise, such as needing to care for a sick child, don't be afraid to explain your situation to your lecturer or teacher. Most are sympathetic to the demands on mature students.
Develop Good Study Skills
Having a break from studying for many years can mean that, on returning, some things can seem like quite a shock, such as taking lecture notes and writing assignments. Take advantage of any support that the learning institute offers and don't be shy to ask for support. Most universities and learning establishments offer additional assistance in study skills.
Mature students often need to be much more organised and focused than their younger colleagues. But despite the many demands on their time, it is often the mature student that gets their work in on time and attends more lectures. With some basic time management skills, most mature students are able to juggle their time and find that they can still spend time doing the activities they enjoy.
You might also like...