Time Management Tips for Kids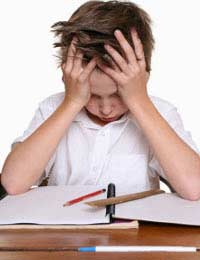 Teaching kids time management might seem like a far-fetched ideal. Children take time for granted and typically have no sense of time. Given this is probably the only time in our lives that we can be so relaxed about our time, it would seem a shame to push children into time management.
However giving children some basics of managing time can be helpful, but rather than teaching time management children tend to learn better through practice.
Top Tips
Children like routine. It helps them understand what is expected of them. For example, being clear on what time they go to bed and having a bedtime routine can avoid having battles getting them to sleep.
Avoid the rush. Particularly in the morning and getting ready for school, if you wake them with plenty of time to get ready, you and your child can enjoy a more stress-free morning.
Homework. Homework is a regular expectation that children have of them. Try to establish a routine where homework is done at a particular time, and not completed in a rush in the car on the way to school.
Have a schedule. Particularly if your child has various outside school activities it can be helpful for everyone to know what is happening when. You can also put on the schedule homework time and bedtimes, so it is clear and understood.
Encourage children to add in important dates. Perhaps it's an important test or an assignment due. Stand in front of the calendar and together visually picture how much time they have to prepare. You can then help them schedule in time to prepare.
Give them some responsibilities. Perhaps it's feeding a pet or cleaning their room; by putting it in the schedule makes it clear that you are expecting them to do it.
Family calendar. Having a family calendar is a very visual way for everyone to know what is happening and where everyone is.
Charts can be creative. Use pictures and stickers. Make it fun and have special stickers for good progress.
Considerations
Set a good example. If you are chaotic, constantly late for appointments or missing dates, children see this as normal. If you are organised and manage your time well, children will grow up and view this as a role model.
Be Spontaneous. It's great to be organised but sometimes we all need to be spontaneous. It's exciting to have a surprise and to do something different and unexpected.
Be careful not to have too many activities. There are so many choices for children today that it is easy to fill their calendars every day. But children also need time out to do nothing or to do whatever they want – it's also a skill for children to learn how to amuse themselves.
Case Study
"My son, Billy, was fine when he was younger, but as he got older we found it difficult to get him out of bed in the morning and then the teachers starting complaining about homework not being done. On reflection we hadn't been very strict with him, and he often stayed up later than his agreed bedtime. I think this resulted in him being tired in the mornings and then in a lack of concentration during the day.
Rather than focusing on Billy we decided to get all of us organised. We came up with a family schedule and we all put down the activities we do regularly, like football and swimming, and I included appointments, like haircuts. Billy had a homework hour that he had to complete before going out to play. We also decided to add thirty minutes of reading before going to sleep, and this really helped getting him to go to bed on time as he enjoyed reading. More often than not we did this together.
We're all now more organised and it's been a good lesson for all the family. Though no activities get added on a Sunday; this is our family day of doing nothing or whatever we want!" Hannah.
You might also like...