How to Deal with Crises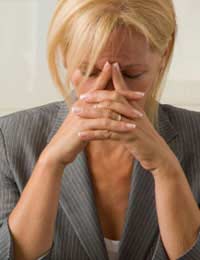 Being prepared for the unexpected, in any situation, will help you limit difficulties and enable you to deal with crisis when it occurs. Acknowledging that crisis may strike from time to time is the first step to preparing an effective action plan. This enables you to cope with problems, seek suitable help or assistance and to organise an alternative solution.
Handling crises situations in a professional manner, at work, requires that you utilise experience, knowledge, creative and lateral thinking, problem-solving and communication skills. It is a situation that is usually unpredictable, and one that can cause a huge amount of disruption, panic, concern, problems and an increased workload in an instant.
What to Do:
Identifying crisis is the key to understanding the problem and finding a quick, suitable solution. Accepting that a problem has arisen unexpectedly, and that you will have to find a remedy for it, will enable you to acknowledge that action needs to be taken. Preparing for possible problems however, simply requires organising your workload, forward planning and managing your time effectively. Doing this enables you to adapt to possible disruptions and to resolve problems that may occur.
Crisis
This is the problem, difficulty, dilemma, situation, occurrence or mishap that happens unexpectedly and causes plans to be delayed, workloads to increase, documents to go missing and disruptions to affect your timetable. Crisis is a challenge that you can handle confidently if you are able to plan ahead and manage your time productively and efficiently.
Action
Once a problem arises you will be able identify possible solutions to the crisis. This may mean delegating work, restructuring plans, reviewing your management of time or a combination of things. Identifying the cause will enable you to find the ideal solution, and will help you make positive steps towards creating the outcome you want. Taking action requires that you put into effect all of the thoughts and ideas you have had to create the solution.
Prevention
In many situations it is possible to take preventative measures. Managing your time efficiently will allow you to free up a little time that can be used to problem-solve, think creatively or adapt to any changes that may occur. Delegation of work also allows for flexibility and the opportunity to focus on other tasks, should you need to. Where possible it makes sense to look out for any possible snags, hitches or problems that could occur, which are out of your control. Being aware that these exist will help you deal with the problem if and when it arises.
Managing Yourself
Being aware of your strengths and weaknesses, in the workplace, will enable you to identify areas for improvement. For instance, if you find you get anxious when your workload dramatically increases you can look for solutions that can help you deal with this more effectively. You could choose to delegate work to others, to spread the workload throughout your timetable or to create new ways of managing your time to increase productivity.
Acknowledging how you respond to certain situations will help you work more effectively and efficiently, and will encourage you to think creatively when it comes to future problem-solving or crisis managing.
You might also like...