The Importance of Visualisation in Achieving Goals and Time Management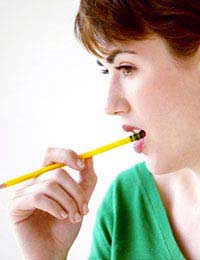 Using the power of creative visualisation in a work scenario opens up many opportunities to create positive outcomes. Whether you need help in defining your goals, managing your time or achieving performance-related targets being able to picture a positive outcome will help you create the reality.
Mind Games
Employing mind over matter enables you to focus on a particular desire. That may be something as simple as finding ways to improve your time management or more complex dilemmas like establishing direction, achieving a particular goal or improving your position in the workplace. Any problem can be improved with the aid of visualisation, as it is a technique that will free up your mind so that it is able to create images of the ideal way of achieving the outcome you want.
Visualisation can be thought of as passive concentration, as the images can be viewed like a silent film in your mind. Guided imagery - where you meditate as someone describes images to you - can also be a powerful and useful source of exploring ideas, solutions and outcomes.
Free Time
Freeing up your thoughts, so you can spontaneously explore solutions, can create many positive possibilities. Rather like daydreaming, visualisation puts you in a relaxed state where you can indulge in images of ideal outcomes. Doing this in a structured way - perhaps spending 5-10 minutes every day - will enable you to build up your self-awareness and increase your confidence in your own ability to achieve your goals and aims.
Utilising your free time wisely can enable you to create even more free time. Making the time to sit and visualise a perfect day - with all the sights, sounds and smells - will provide you with the ideas to be able to create that reality. If you want to know how to manage your time more successfully visualising yourself doing so will help you discover ways of adapting your current workload so that you can work more effectively and productively. Whatever you want to image you are free to do so.
Imagine
Once you have spent time creating positive images you will be armed with the knowledge you require to achieve your goals. This is because the dream-like state of visualisation is able to slow things right down, rewind and fast-forward, which means you always have control of the outcome. Being able to picture the ideal outcome allows you to pinpoint and focus on ways of achieving positive results. This happens because visualisation concentrates on a particular idea without interruption from distractions or reality.
You may have a goal but no focus, direction or plan of action. Instead of intensely trying to think of a way of moving towards your goal try to relax your mind and visualise it happening. The mental images you hold in your head will appear so clearly that you will feel empowered to act upon your thoughts. Not only will you achieve clarity of thought but also ideas beyond your initial goal.
Ideas to Try:
Breathe deeply and relax your body and mind whenever possible. This will free up tension and release energy.
Spend 5 or 10 minutes of your day picturing your ideal outcome.
Enjoy your visualisation. Pay attention to the detail held within the images.
Act on the information your mind has provided you with. Whether that is a creative way of using your time management skills or solving a problem.
You might also like...