Minimising Stress at Home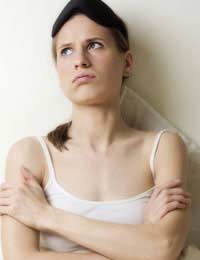 Stress is an unhealthy condition to experience in your life. Although a little bit of good stress – the kind that drives you to perform efficiently and productively when work or personal challenges demand it – can help you make energised progress, it does not last for a prolonged period of time. Bad stress can however stick around for a lot longer. This is because the negative, overwhelming feelings that bad stress unleashes will affect you in a physical, mental and behavioural way.
Too Much Too Soon
Identifying the major stressors in your life is the first step towards leading a stress-free lifestyle. Whether in the workplace or at home most people will find themselves in an environment that creates stressful situations. Pressure to perform more productively at work, earn more money, deal with issues and demands surrounding loved ones and family, and the basic day-to-day task of trying to do too much will all cause stress to surface sooner or later. Learning how to successfully handle all these challenges will minimise stress and eliminate frustration.
Express Yourself
It is important to be open about how you are feeling within any stressful situation. Being able to voice feelings of anxiety, frustration, anger and other negative forces will help you identify your trigger of stress. Instead of repressing these feelings communicating them to other people will enable you to release negative energy. Doing this is essential to your health and wellbeing. Pent-up emotions will eventually manifest as physical and psychological problems, so should be released as soon as possible.
Recognising how stress develops will enable you to become more self-aware, and this will help you find effective ways of improving stressful situations. Letting go of tension is difficult for many people because they have become conditioned to having tension and bad stress present in most situations. Eliminating this from your life will mean you can deal with good stress in an effective and positive way in the future.
Time to Talk
There are many ways you can minimise stress at home. Looking at the way you deal with stressful situations that involve other people, and your participation in the creation of this stress, will help you understand what triggers these feelings. Identifying this will make addressing the issues easier to deal with. Ensuring you maintain good communication at all times will result in positive changes coming into effect more readily.
Talking freely, and encouraging an open exchange of views, will create an opportunity for positive feedback from other people, including loved ones, friends and family. This will instantly reduce stress at home and in your personal life.
Space Invader
Stress is something that invades your personal space. Learning how to relax in your home environment will enable you to create a space where you can de-stress comfortably. You may choose to relax by watching the television, taking a long bath, reading a book… Whatever works for you in a positive way is worth continuing with. There are also many other tricks and ideas you can incorporate into your day that will help you relax further.
Breathing deeply and slowly will centre your mind and ground you. This will create an instant feeling of relaxation, and can be done absolutely anywhere and at no cost. Massage, in any form, will also ease tension from your body. Yoga, and other physical disciplines, can also help relieve stress.
Ideas:
Express yourself freely and encourage an exchange of open communication at home.
Ask for feedback from friends and family.
Create a relaxing home environment where you can unwind in your favourite way.
Breathe deeply to encourage feelings of instant relaxation.
You might also like...