How to Find More Energy: 5 Step Action Plan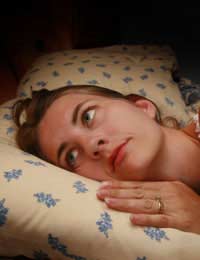 Finding enough energy to get through a busy day can often be a challenge. However, taking the time to review your lifestyle choices might help you find ways to increase your energy levels.
What can you do to increase your energy levels?
Plenty of Sleep
Getting a good nights sleep is essential for keeping energy levels high. Experts recommend eight hours sleep though six hours is a minimum to keep up with a hectic day-time schedule. However it is highly dependent on the individual and some people need less while others need more. What's important is getting the right about of sleep so that you awake feeling energised.
Action 1 Keep a journal by your bed recording how much sleep you had the night before and how you feel when you wake up. Try to find the amount of sleep that works for you.
Getting a Good Night's Rest
Many factors affect how well we sleep:
Having a calming environment (darkness and silence can help people sleep, as can certain smells such as lavender)
Exercise (so long as not too close to bed time)
Avoid alcohol
Avoid caffeine
Avoid certain foods before bedtime (such as a heavy meal, spicy or fatty food)
Having a regular sleep pattern
Action 2 Find one or two things that you could change to improve the quality of your sleep
Exercise
Not only does exercise improve our health it can also increase our energy levels, provided that we don't over do it. Regular exercise is important for maintaining high energy levels. Perhaps surprisingly, activities that use little energy, such as sitting in front of the television or computer, drain our energy levels and leave us feeling tired and lethargic. Keeping busy with the right level of activity can actually recharge our energy levels.
Action 3 Assess the amount of exercise that you get in a day. Are you getting enough exercise? Could you reduce the activities that drain your energy levels and replace these with more energetic activities?
Understand Your Limits
There is only a limited number of hours in a day so it is important to have focus and appreciate that you cannot do everything. Striving to do everything yourself is not healthy and will leave your energy levels low. Focus on those activities that are important and say no to the activities that are not on your focus list. Enlist the help from those around you. Even if they are not willing, if it's important to them, it will eventually get done.
Action 4 Come up with a list of the essential items that must get done during your day. Essential means just that: there will be serious consequences if it doesn't happen. While there are likely to be many important and nice to have activities, essential items should only be a few.
Watch What You Eat and Drink
Energy can be directly affected by want you put into your body. Try not to skip meals and breakfast is essential for ensuring you have enough energy to make it through the day. A well balanced diet, eaten throughout the day, can help sustain energy levels.
Energy food tips:
Have a well balanced diet including fruit, vegetables, nuts, berries and lean proteins.
Replace coffee with tea. Herbal tea is even better.
Bananas. These are an easily digested form of carbohydrate which boosts energy. Other fruit, such as apples, grapes, peaches and pineapples are good energising snacks.
Water. Without it your body cannot generate energy.
Keep caffeine to a minimum. While it can provide an initial boost, once this wears off you can be left feeling drained.
Keep sugar to a minimum. Again, providing a boost like caffeine, but it's only short term.
Have several small meals throughout the day rather than a few big meals
Action 5:
Keep a food diary for a few days. Review what you are eating and see if you can make some small changes to increase your energy.
Understanding your body, in terms of what it needs for input (food and drink) and rest, is an important step towards increasing energy levels. Understanding your limits means accepting that you cannot do everything and focusing on what is really important to you. Finally, if your energy levels seem unusually low always seek medical advice.
You might also like...