How to Brainstorm Effectively: Brainstorming Your Way to Success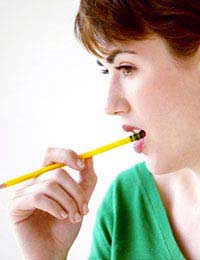 Generating fresh ideas can become a tiring and time consuming process. Creating, and developing, ideas takes time and effort and can quickly eat into the time you have available to complete work or tasks. Taking the time to establish a method for generating productive ideas will not only save you time in the long run, but also enable you to come up with countless ways to achieve successful results.
Brain Drain
Brainstorming can be defined as being a method of creative problem solving. It is a technique, usually employed by groups, that generates a large number of ideas at any given time. Although the volume of ideas many increase in a group environment, distractions caused by interaction with other people, the apprehension of having your ideas evaluated by the group and the possibility of encountering a block with your idea may all impact on the level of productivity. Being aware of this will help you to stay focused during a brainstorming group meeting.
Lateral Thoughts
Thinking laterally – where you explore an idea thoroughly from different perspectives – is a form of brainstorming, or the encouragement of free-flowing ideas. This form of thinking encourages you to think outside the box, to expand creative thoughts and to put no limits or restrictions on ideas. Consequently, lateral thinking opens up opportunities to discover solutions and can help you made progress towards completion of your task or goals.
Mind Mapping
If you have to brainstorm on your own using an effective method of expanding your ideas is worth considering. Mind Mapping – a technique that improves your note-taking and enhances your thinking – is a powerful tool to use. Mind Maps encourage you to explore an idea from many angles, in a two-dimensional way, and enables you to find solutions to achieving your goal. These solutions are often made by association. For instance, one idea will expand into another and then another, and on paper your idea will sprout branches rather like a tree.
Mind Mapping helps you summarise, consolidate information and present an outcome in a relatively quick way. Reviewing this structure is also simple, and can be done at any stage of the thinking process.
Once you begin to use Mind Maps to solve problems, and create new ideas, you will be able to develop your own method of creating positive results time and time again.
Group Task
Brainstorming in a group requires that you share individual experiences and expertise. This creative meeting should encourage all participants to explore ideas - free from the judgment of others - in a focused manner. To brainstorm effectively everyone should feel comfortable airing their ideas in public.
By appointing one person to take notes the rest of the group can concentrate on finding positive solutions. Using a flip chart to make notes will help everyone acknowledge the ideas and creative thoughts.
Points to Remember:
Lateral thinking allows you to explore beyond the boundaries of an idea or problem.
Mind Mapping helps you create ideas through association, and can enable ideas to stretch and expand effortlessly.
Group brainstorming sessions should encourage a sharing of ideas, knowledge and expertise, in a relaxed setting.
You might also like...