Improving Skills to Manage Time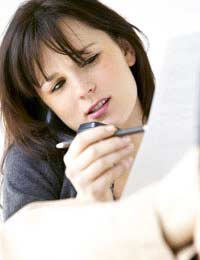 The development of your personal skills will undoubtably increase your productivity, efficiency, knowledge and understanding. Selecting the ideal method of creating improvement will depend on the level of skill you have already as well as the standard you are trying to attain. Reviewing and reassessing your abilities, or those of other people, will provide useful information that can be used to broaden skills.
Communication Station
It makes sense to train to communicate effectively. Communication is a key skill that can always be improved on, so it is worth reviewing the way in which you communicate your message to other people. Good communication opens the door to productivity and creation, and enables you to utilise time management skills effectively, and it should therefore be a top priority.
When communicating with other people try not to underestimate the individual's capabilities. People can exceed expectations so it is important to communicate effectively and openly in order to exchange information. Offering praise, when it is due, also provides motivation and encouragement for further increased performance levels and continued good communication.
Know-How
Improving your delegation skills increases the amount of time you have available to devote to other tasks or projects. Delegating also gives you an opportunity to assess the delegate's skills and aptitude for further delegated tasks. Improving your management know-how requires the assessment of how you use your time and skills and will enable you to revise your timetable to suit your needs and requirements.
Combining tasks can also broaden skills, as you explore your knowledge to complete a number of projects, jobs or goals at the same time. Stretching goals – where you work beyond your capabilities and skills – enable you to raise your communication and creation levels productively. This will also allow you to utilise your time management awareness and provide an effective method of achieving good results.
Personal Assessment
Assessing your own skills is achievable if you have the necessary resources available. Asking for performance feedback will provide you with valuable information that can benefit you in many ways. It can help you identify areas that require improvement, adapting, delegating or further training. Feedback can also help you manage your time more effectively by highlighting opportunities where instant changes can be made.
Lead by example. Develop leadership in others by ensuring you take part in training courses that teach specific skills and reinforce your knowledge. Freeing up time through delegation will give you an opportunity to undertake more training or further tasks or projects. Keeping up to date with time management issues will enable you to constantly improve personal performance. Improved performance has no target limit so you will be able to increase your skills through initiative or specific task requirements.
Checklist:
Encourage open communication in order to increase productivity and creativity.
Offer praise when it is due as it is a great motivator.
Improve your management skills by delegating tasks to other people.
Combine tasks and set yourself some stretching goals to broaden your skills.
Ask for feedback and act on the information.
Update your training to meet specific requirements.
You might also like...