How To Make a Decision to Avoid Time Wasting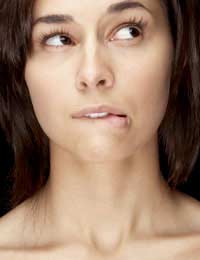 Occasionally making a decision can lead to procrastination taking hold of your thought processes. If reaching a decision is impacting on your time management there are simple ways of dealing with the situation in a positive, productive manner.
The Issue of Issues
Making a decision will involve you having to collate, absorb and process information in an efficient way. You will have to have full understanding of a particular situation, and it will also involve you using a mix of intuitive feelings and logical knowledge, to the best of your abilities. Realising your strengths and weaknesses, in decision making, will help you identify and improve areas of concern.
You will be having to explore and balance imagination, intuition, emotion and creativity with logic, analysis and language to come up with a solution that works well for you. It therefore makes sense that you take your time to reach an appropriate decision. Being able to manage your time successfully however, will mean that you don't waste valuable time thinking about thinking of a decision.
Awareness of Others
As a decision maker you will most probably have to consider other people before reaching a satisfactory decision. Both in the workplace, and at home, you may have to involve others in the actual decision-making process. Assessing those individuals, that you will need to consider, will enable you to formulate a plan of action based on knowledge, mutual support and information. Always be prepared to accept other people's advice before reaching a decision. The more informed you are the better it is for everyone
Once you have made your decision make sure that everyone involved in the process is informed of the outcome of your decision as quickly as soon.
Optimistic Thinking
To avoid wasting precious time, and to make decisions with confidence, there are a number of factors that you will need to consider. You will need to establish the balance between emotional and rational thinking. Are there more than one issue to deal with within each decision you make? Do your decisions suit everyone directly involved?
Bear in mind that if other people need to be consulted it will slow down the decision-making process. It also increases the amount of information available to you, which in turn can begin to confuse you and could also cloud your judgment. If you are aware of all the possible considerations you will be able to make swift, well-informed decisions with clarity. Prioritising certain matters will achieve a better understanding of any problems and help you avoid potential pitfalls.
How to Avoid Pitfalls
Changing your perspective, on a situation, will give you a better understanding and may help you come up with a workable solution.
To avoid wasting time be open to trying different approaches.
Do not let other people rush you in making a decision. Taking sufficient time to weigh up the pros and cons of any situation will mean you avoid having to make decisions to rectify your initial decision.
Once a decision has been made, do not waste any more time thinking about it. Act accordingly.
You might also like...