How to Set Realistic Goals to Organise Your Available Time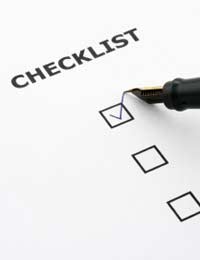 Time is a valuable commodity, both in the workplace and at home. To have sufficient time to complete all the tasks you have to do is something that most people strive hard to achieve. To have the luxury of having spare time available is something very few people manage. Learning how to make the most of the time you do have at your disposal can make a big difference to the way you deal with goals and tasks.
Breakaway
Taking just a short break from your work can re-energise you immensely. A breath of fresh air, healthy snack and drink, or body stretch or self-massage can all rejuvenate and reduce stress levels. This will clear your mind and help you re-focus on your goals and aims. Once you feel more refreshed you will be able to organise your schedule with ease and confidence.
Do not feel guilty for taking a bit of time out. If you want to be more organised, efficient and productive you will have to schedule regular breaks into your weekly activity timetable. Failure to take this time to re-energise will result in you feeling under pressure, stressed and over-worked. Striking a balance will help rectify this problem.
Planning Permission
Planning ahead requires you utilise your time management skills. Forward-thinking will make you analyse the tasks you have to complete, delegate more confidently and increase your productively accordingly. All this activity requires the organisation and completion of goals, targets and tasks. Being realistic in your aims will keep the workload manageable. It will also allow you to take on additional work, once all the outstanding tasks are completed.
If your goals are unrealistic however, you will start to feel under pressure to complete the tasks. There will also be no room to deal with any unexpected delays, problems or mis-communication. Careful, well-thought out planning of your time will enable you to make considerable progress.
Week-to-Week
Estimating how much time you will need to complete a project enables you to timetable your tasks and jobs on a weekly schedule. Being able to view your commitments will show you how many tasks are completed, or have still to be dealt with. This method of working creates a mental checklist that boosts confidence in your personal abilities and skills, and provides valuable information that can be used to make effective progress.
Other ways of charting your progress can include delegation of regular tasks to other people – so that you have more available time to work on other ideas or projects – and the setting up of a structured programme of managed tasks. Timetabling your workload will also allow you to see, at a glance, how much available time you have at your disposal.
Realistic
Being able to manage the tasks you have identified as timetable commitments.
The delegation of tasks will free up time to work on other goals and projects.
Unrealistic
Expecting to be able to complete all tasks by yourself, within a restrictive period of time.
Productive planning without the aid of a timetable or schedule.
You might also like...