Successful Planning for Getting the Best of Your Time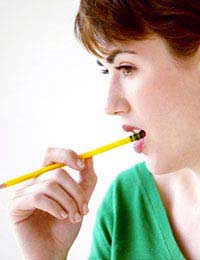 The execution of any successful plan depends greatly on how well defined your goal is. Getting the best from the amount of time you have readily available to you is no different. To achieve good results you will have to be clear about the outcome you want to achieve.
Aim for Goal
There is no reason why you cannot achieve all your work, and personal, goals. If you are able to visualise and create the goal you will be able to find ways of achieving it. The only thing standing in your way is time. Being able to command a strong time management programme, however, will help you work through all the prioritised tasks you need to complete in order to achieve your desired goal.
Plan of Action
Breaking down long-term plans will help you find ways of planning in short-term ways. This can be done in a number of ways, but will require you to write all your goals down – either in a notebook or using a PC. As you make this list consider just how realistic each of your goals is. It is also worth noting whether you will require additional skills or help to complete the goals. Once you have carefully listed all your requirements it is time to make up a timetable.
Your Chart to Success
Successful planning of your time requires a balance of long and short-term goals. Too many of one type will leave you feeling over or under-challenged. Perhaps you could consider combining a short-term goal like finding a better use of your half an hour lunch break, with a long-term goal of freeing up enough personal time so that you are able to take a relaxing week's holiday? Knowing what you want to achieve will guide you to finding ways of realising these aims.
Time Table:A simple timetable – structured to include your working week and other commitments – could provide important clarity. Writing down all restrictions on your time will enable you to identify any pockets of free time, or areas of your day that could be filled by more productive tasks.
Go with the Flow:A flow chart could also help you decide what you want to do next.
Balancing Act
Once you have established all the information that you must fill your timetable with the next step is planning your day, so that it consists of individual A, B and C tasks. Or 1, 2 or 3, if you prefer. This is simply a way of establishing the importance of each of the tasks, so that you can manage your time best by completing the relevant tasks at the best time for you.
A tasks are those chores or jobs that require a little bit of extra time and effort. You should attempt to complete a few of these every day. B tasks are slightly less time consuming, but still important, and fill up most of the hours of your day. And finally C tasks are the non-urgent things that need to be finished but are not time specific, and which you can put off if something more important comes along.
Balancing the variety of tasks will enable you to work more productively and efficiently. Your time management skills will also help you work out the best mix of these graded tasks.
You might also like...