How to Take Advantage of Delays to Help your Time Management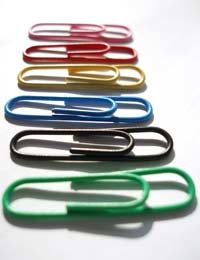 From time to time even the best laid plans experience hitches. Understanding how to work effectively around any problems that may arise will keep you focused on your goal or target of achievement. Managing delays is a simple option you can easily add to your skills and timetable.
Flexibility
If you choose to view a delay as a frustration or challenge that is what it will be. Thinking of this pause in your day or task as an opportunity to rethink, reshape or reschedule activities will result in a positive outcome. Being flexible in the way you work will open you up to a new, productive way of handling whatever the day throws at you.
A flexible approach will enable you to consider alternative working methods. It will also encourage you to manage your valuable time better, and provide more opportunities to adapt and improve your personal skills.
Monitoring
A break in your routine, or task, can free up time that can productively be used to monitor the progress of another task. Monitoring the way a task you have delegated is being managed will provide you with useful information you can use to improve or alter your decisions, plans or delegation options.
When monitoring a task or job you have delegated to other people do resist the urge to get too involved. Monitoring should be done from a distance. It is fine to ask for more information, from those people working on the task, but it is not good practice to take over and manage. Offering support is acceptable however.
Reviewing
Allocating a regular amount of time to checking the way you work will allow you to spot any opportunities to create improvement. Regularly reviewing your work timetable, during any delays in your day or week, will help you focus on your written plans and goals. Reviewing plans creates and encourages new ideas, which you may decide to add to your timetable. Replacing tasks, with more manageable or productive ones, may also be a consideration.
Creating Balance
Any free time you suddenly find yourself with should be used to create balance between productivity, efficiency and effectiveness in your working life with a relaxed, stress-free home life. Finding a balance between your thoughts and actions is also advisable, as it will ease and encourage communication with other people.
Creating balance in the content of your day-to-day working timetable will help you work harmoniously, productively and with more focus and direction. You can use the opportunity, caused by delay, to revamp your plans, highlight areas of improvement or simply catch up with outstanding jobs or tasks that require completion or review.
Time Delay
Being more flexible enables you to consider opportunities as and when they arise.
Take the time to monitor progress of a plan, idea or the working practices of people you have delegated a task to.
Use delays, and breaks in routine, to review your working options, decisions and plans.
Create a balance between the way you work and the way you think. The balance between your work and home life should also be in perfect alignment.
You might also like...